Marianne McKenna awarded Lifetime Achievement Award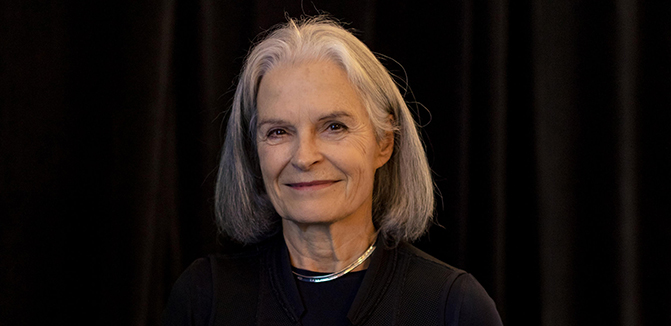 Article content
November 9, 2021
In November, KPMB founding partner Marianne McKenna became the first woman to receive the Design Futures Council (DFC) Lifetime Achievement Award.
Founded in 1994 by James P. Cramer, the former chief executive of the American Institute of Architects, and Dr. Jonas Salk, the organization was established to connect leaders working in the architecture and engineering industry to exchange ideas about technology, sustainability, the business of design, and more.  
The esteemed award recognizes a design leader whose life and practice has meaningfully impacted the built environment. Marianne accepted the award at the at the Leadership Summit on the Business of Design [hyperlink] in Boston on November 8, that this year focused on the rapidly evolving state of leadership in response to current unprecedented organizational challenges.  
"I am very honoured to receive this recognition from the Design Futures Council and am deeply grateful to the many individuals who have supported me along the way," says Marianne. "When I pause to reflect on this award and my life – as a woman and an architect – I am compelled to champion for the opportunities that are open to us at this critical moment in time. We are at an inflection point. Transformational ideas are reshaping our profession. And we need to find new ways of thinking, and designing, and building." 
In June 2021, Marianne was a guest on a Global SuperCast by DesignIntelligence, a resource network affiliated with the DFC, where she spoke about lessons learned from the pandemic and permanent changes that will be adopted in a post-pandemic world. Hear what she had to say here.