KPMB Architects celebrates 30 years of practice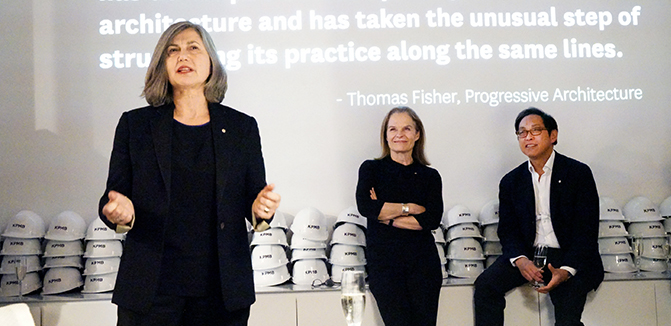 Article content
Thomas Fisher asked this question in a feature he wrote on KPMB in Progressive Architecture in 1992. He described KPMB as having developed an open, hybrid form of architecture, and structured its practice along the same lines. 2017 not only marks KPMB's 30th anniversary but of project openings, including; Kellogg School of Management, Northwestern University, 20 Washington Road, Princeton University and Remai Modern, that will demonstrate the evolution of its unique form of 'exportable' architecture.
In time with the 30th year of KPMB, this next wave of work creates the opportunity to celebrate its commitment to shaping cities, cultivating communities, and actively contributing to evolving new forms of knowledge and creativity through architecture and design.
The KPMB office celebrated this milestone on Monday, February 6th, with Champagne, toasts and custom hard hats. The practice enjoyed a slideshow of captured staff moments, past projects and awards, all timed to a 1980's inspired soundtrack.
Many thanks to all of you who have contributed over the years!