KPMB supports Toronto's artistic future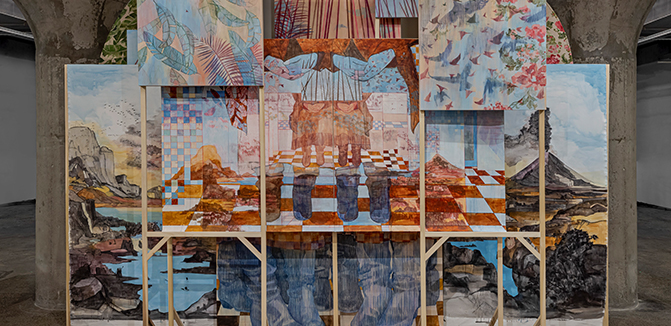 November 12, 2021
As we begin to adjust to the new realities of a post-pandemic world, the arts and culture sectors – majorly impacted by the Covid 19 pandemic – are slowly recovering and rebuilding. Creatives of all stripes, arts programs, venues, galleries, and museums are opening their doors to audiences once again to serve as spaces where art, education, and community unite.  
In Toronto, the Museum of Contemporary Art (MOCA) has mounted a museum-wide triennale exhibition called GTA 21, where 21 artists and collectives from the Greater Toronto Area have works on display that address the most pressing issues of our time – and our city. At the intersection of a society grappling with a global health crisis, social injustice, economic inequity, and a climate crisis, MOCA has focussed the lens on the diversity of the city and demonstrates a progressive approach – asking participating artists, designers, and architects to create works centred on what feels most urgent to them today.   
It is a thought-provoking display of the power of the human imagination and the creativity that supports us through trying times. The exhibition create space for new ways of thinking, seeing, listening, and questioning everything.  
Building on our long-time commitment to raising the profile of arts and culture in Canada, KPMB is pleased to support GTA '21 and MOCA's vital role in providing an international platform for the city's artists, contributing to our collective health and well-being and supporting flourishing communities.  
Greater Toronto Art '21 is on view until January 9, 2022 at the Museum of Contemporary Art, Toronto Canada.