KPMB, Hindle Architects, Tawaw Architecture Collective and SLA named Design Team for Arts Commons Transformation in Calgary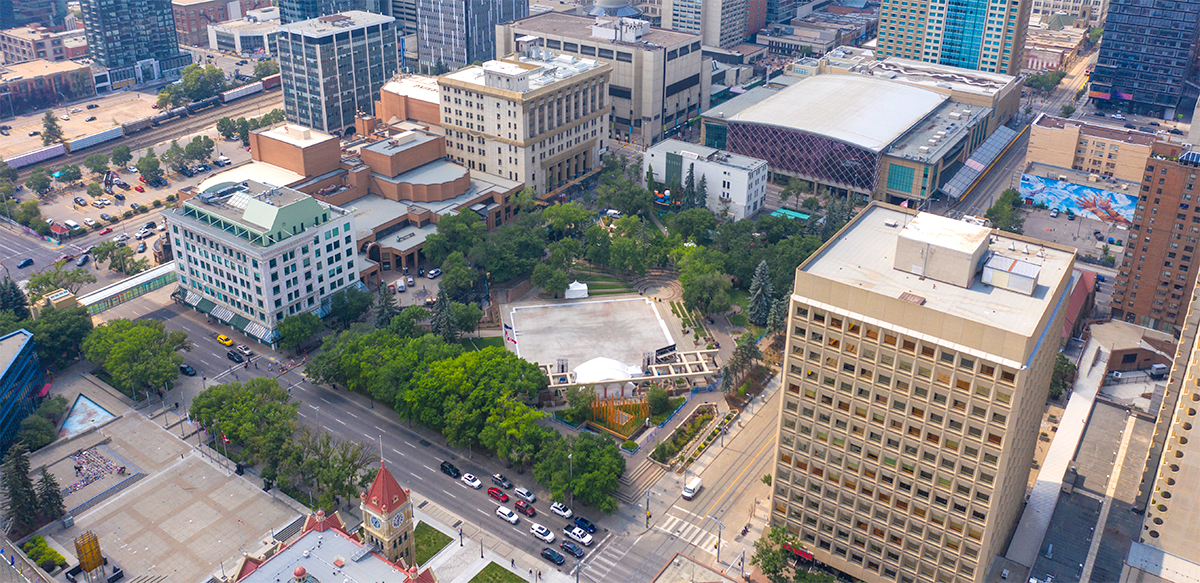 Article content
February 9, 2022
We're proud to announce KPMB Architects in association with Hindle Architects, Tawaw Architecture Collective Inc. and SLA is the Prime Design Team for Calgary's Arts Commons Transformation.
Led by Calgary Municipal Land Corporation, in partnership with Arts Commons and the City of Calgary, this important city-building project will transform Arts Commons into a modern and inclusive gathering space in the center of the city, contributing to social, economic, and cultural well-being.  
We are privileged to collaborate with Hindle Architects, Tawaw and SLA on this important project. For 34 years, Arts Commons has been a key contributor to the social, economic, cultural, and intellectual life and well-being of Calgarians and visitors. Arts Commons is an artistic ecosystem utilized by six resident theater companies and 200 community groups. The vision for the future of Arts Commons is driven by modernity and inclusivity. The transformation will maintain the creative and compassionate culture Arts Commons is known for while offering a renewed gathering space that contributes to social, economic, and cultural well-being.