KPMB celebrates National Indigenous History Month and Pride Month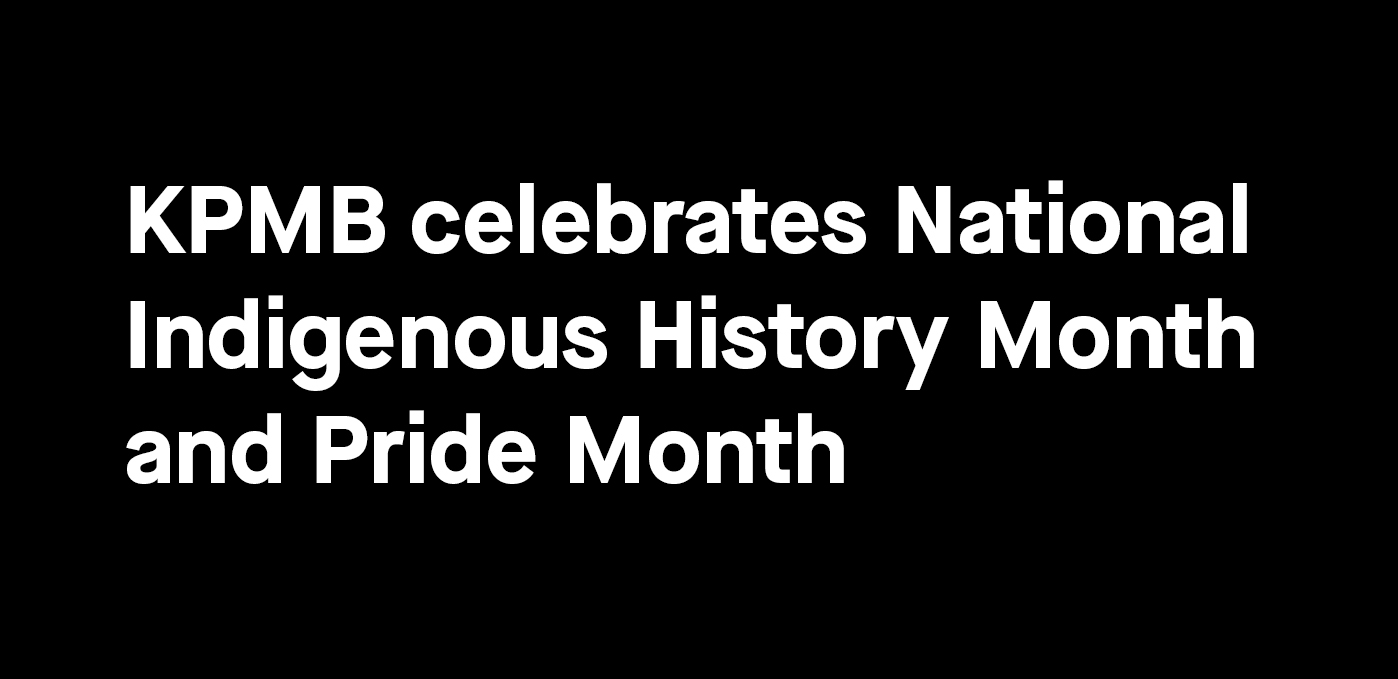 June 1, 2022
Around the world  June is Pride Month and in Canada, it is also National Indigenous History Month, marking a dedicated time of remembrance, celebration, and reflection. This month, and every month, KPMB is committed to supporting and celebrating the history, diversity, and culture of Indigenous peoples and the LGBTQIA2S+ community at our firm, in our field, in our work, and throughout the world.
Creating inclusive and equitable opportunities for all is critical to creating a fairer and more just industry, and by extension, the built environment. At KPMB, we have established equitable professional development programs, we regularly review our compensation policies, and we continue to foster a safe, collaborative, supportive, and respectful culture, where everyone feels their contributions are valued.
We are supporting organizations that are at the forefront of equity-focused work and literacy and we are investing in education programs at and outside of the firm that help break down barriers and biases. We continue to listen, learn, and act on Reconciliation, an essential path for healing and systemic change.
This month, KPMB is pleased to host Russell Pollard, Principal of Framework Leadership for Pride Talk, a conversation about equity, inclusion, and allyship in our field.
We encourage our peers to commit their support to acknowledge and celebrate the culture and contributions of Indigenous peoples and the LGBTQIA2S+ community. We are eager to build new relationships with diverse communities, architects, and designers and support them in tangible, lasting ways. Please reach out with opportunities and partnerships you feel would be suitable to support.
"Never forget that justice is what love looks like in public." – Cornel West