KPMB Celebrates International Women's Day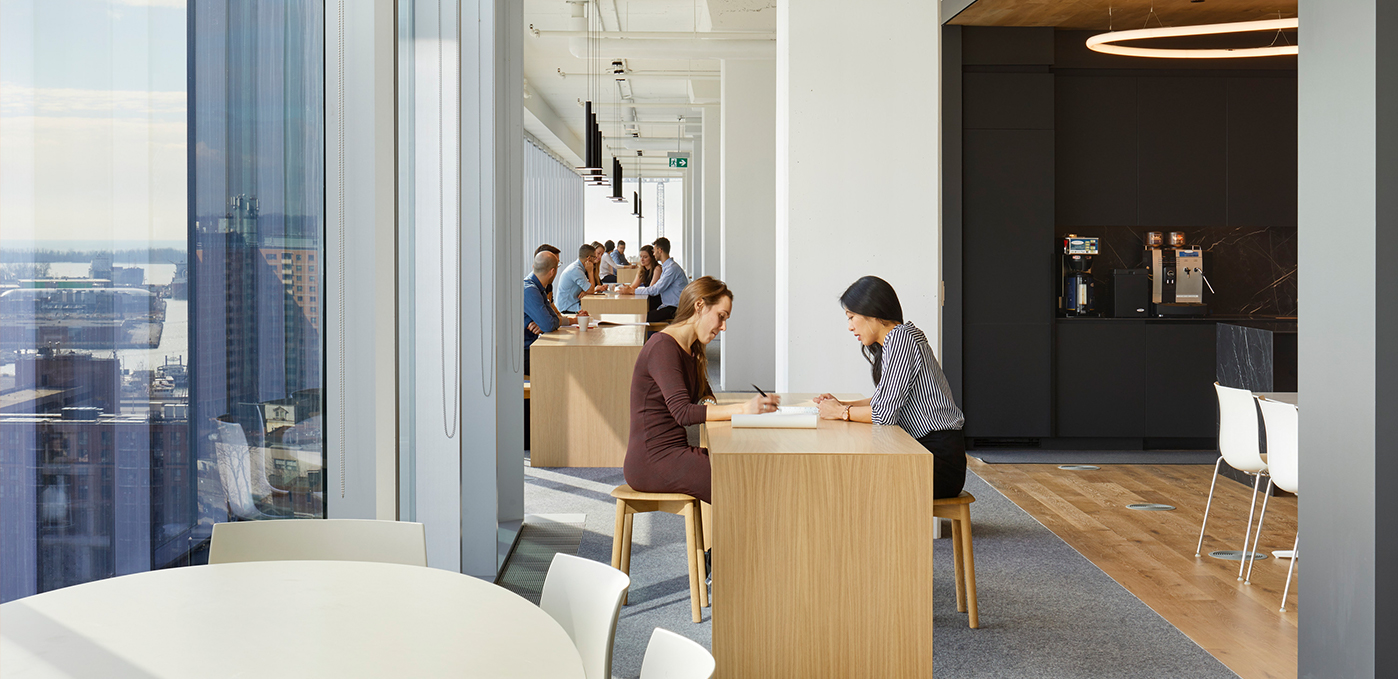 March 8, 2022
Today, March 8, marks International Women's Day. It is an opportunity to reflect on progress we've made, to recognize the imperative for change, and to acknowledge the accomplishments of all women who have contributed to the rich fabric of their communities through the medium of architecture and design.
Today and every day, we celebrate the talented, dedicated, and strong women at KPMB for their unwavering commitment to shaping a sustainable and equitable future for all.
When KPMB was founded in 1987, we stood out among architecture firms because we were led by two women and two men in a partnership of equals. Today, 40 percent of our architecture and design staff are women and firm-wide, women account for 46 percent of the staff. While the former may be higher than the national average in Canada – 29 percent in 2017 – there's still plenty of work we must do to achieve gender parity and address the intersectional factors in gender equality in our firm and in our field. Collectively, we all know our projects will be better if they are designed by a staff representing a broader diversity of backgrounds and perspectives.
At KPMB, we strive to create to a culture that brings together colleagues with diverse identities, talents, and points of view, and we recognize the importance of ensuring that everyone is heard and respected. To create an empowering, safe, and inclusive space for women at KPMB free of bias, stereotypes, and discrimination, we have invested in several initiatives including ongoing unconscious bias and diversity training. In 2020, we established Women in Architecture and Design (WIAD), a group dedicated to addressing barriers and supporting career advancement at the firm. To recruit, retain, and promote women at KPMB, we've established equitable professional development programs so that the leadership team becomes more diverse, and we're continually reviewing our compensation practices to achieve pay equity.
Furthermore, to help create a more equitable profession, KPMB is proud to support organizations such as Building Equality in Architecture (BEA) Toronto, an initiative founded by Shirley Blumberg and like-minded colleagues from KPMB and the field that now has several chapters across Canada.
We have undertaken some important initiatives, and we are committed to doing more. Please reach out if you have opportunities or partnerships to share that you feel we would be well-suited for KPMB.