KPMB celebrates Black History Month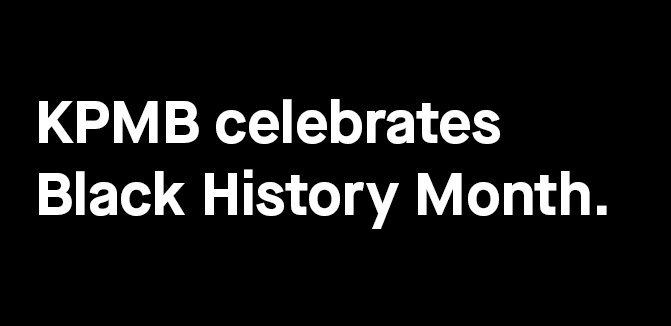 February marks Black History Month in Canada and the United States, celebrating the legacy, culture, and contributions of Black people to society.
Equity, diversity, and inclusion is at the core of our firm's mission and we continue to educate ourselves to be race literate and support initiatives that address anti-Black racism, prioritize racial equity, and celebrate the contributions of Black people to the built environment and society. At KPMB we are committed to dismantling injustice and structural systems that prevent racial equality in our firm, our field, and our work. We are dedicated to using our position of leadership to effect change across our profession, advancing the cause of social justice and equality in Toronto and around the world. We do this year-round, not just in February.
We encourage our peers to commit their support to end racial discrimination in their practice and work. KPMB is eager to build new relationships with Black communities, architects, and designers and support them in tangible, lasting ways. While we have undertaken some important initiatives, we are committed to doing more. Please reach out with opportunities and partnerships you feel would be suitable to support.