KPMB Architects + Daoust Lestage Lizotte Stecker wins international architectural competition for new Montreal Holocaust Museum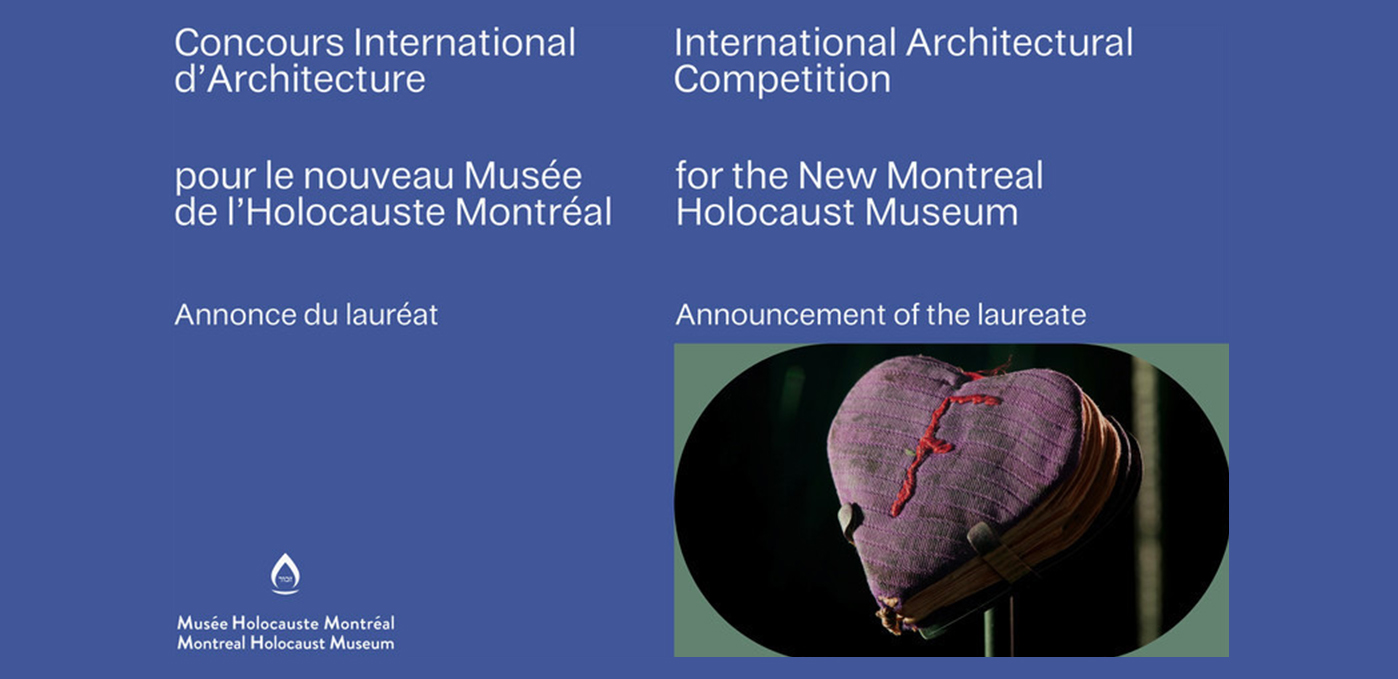 July 19, 2022
KPMB Architects together with Daoust Lestage Lizotte Stecker and special advisors Robert Jan van Pelt and Sherry Simon, has been selected to design the new home for the Montreal Holocaust Museum. In accordance with the objectives and evaluation, the jury noted that the "project stood out in particular for its integration into the urban context, the clarity of its organization of spaces and the integration of gardens into the museum experience. The jury also noted that this team had a strong understanding of the Holocaust Museum's mission and had approached the subject with great sensitivity."
The future museum will be located in the heart of downtown Montreal on Saint-Laurent Boulevard, which has significant symbolic and heritage importance for the Jewish community and for the francophone, anglophone, and all immigrant communities. This urban context reflects the museum's values of inclusion, cultural diversity and education.
The Montreal Holocaust Museum educates people of all ages and backgrounds about the Holocaust, while sensitizing the public to the universal perils of antisemitism, racism, hate, and indifference. The architecture of the building will appeal to current and future generations while expressing the museum's values and allowing for dialogue between space dedicated to commemoration and reflection and those dedicated to learning and awareness. 
The winning project will be unveiled to the public on September 9, 2022.