Inspiring, Shaping, and Advancing the Future: KPMB Announces New Promotions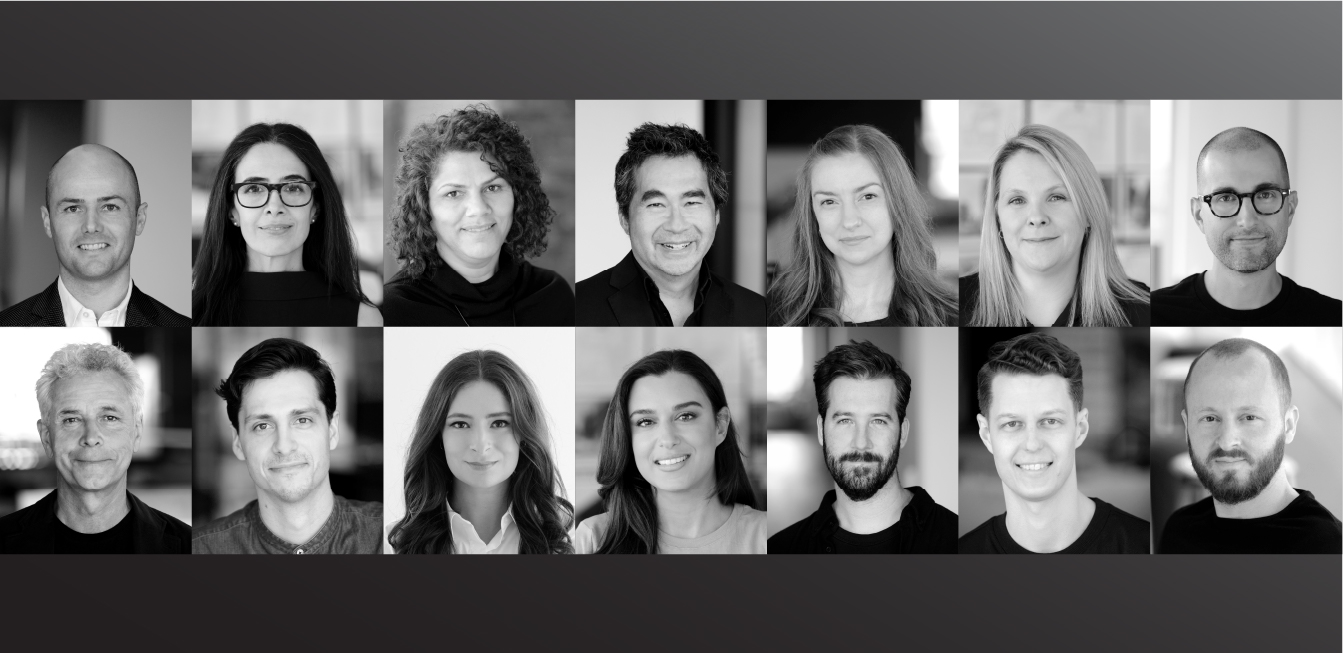 Article content
Top row, left to right: Alistair Grierson, Andrea Macaroun, Arminé Tadevoysan, Bernard Jin, Christina Facey, Kathleen McKay, Laurence Holland
Bottom row, left to right: Matthew Wilson, Peter Kitchen, Rachel Cyr, Roxane Bejjany, Tyler Hall, Tyler Loewen, Zachariah Glennon
September 20, 2022 
As we continue to take every opportunity to inspire, shape, and advance the world through architecture and design, we know it's important to evolve to meaningfully address the needs of a rapidly changing world. 
To do this, and respond with agility to changing client and collaborator needs and expectations, we know investment in and nurturing of the next generation of creative problem solvers is important. To that end, we are pleased to announce our 2022 firm-wide promotions. 
Alistair Grierson, Christina Facey, Laurence Holland, Peter Kitchen, Roxane Bejjany, Tyler Hall, Tyler Loewen, and Zachariah Glennon all become Associates; Andrea Macaroun and Rachel Cyr become Senior Associates and we welcome Bernard Jin to KPMB as a Senior Associate; Matthew Wilson is now a Principal; Arminé Tadevoysan is Manager, CA Support; and Kathleen McKay becomes our Controller. 
With these 14 individuals, we are very pleased to recognize excellence in practice, celebrate diverse perspectives, and affirm our shared values, beliefs and goals. 
Congratulations to this talented and ambitious group, learn more about the names behind KPMB's work below.
Alistair Grierson, Associate
Alistair's passion for making and iterating collaboratively to manifest a vision underpins his approach to architecture. Since joining the firm, he has worked on such projects as The Brearley School in New York City, the modernization of the Jenny Belzberg Theatre at Banff Centre for Arts and Creativity, the residential portfolio for Kindred Works, and currently, the transformation of Arts Commons in Calgary. 
Andrea Macaroun, Senior Associate
Andrea brings 20 years of experience to her new role as Senior Associate. Over the years, she worked on civic, academic, and cultural projects in Canada and the United States at the forefront of creating positive change. Currently she is working on Agnes Reimagined, the art centre at Queen's University.
Arminé Tedevosyan, Manager, CA Support
Arminé collaborates with project teams to shape and support the delivery of the meaningful projects that define the firm's portfolio. She coordinates with construction managers and consultants to ensure KPMB's processes and protocols are communicated and implemented to preserve design intent and align with the client's goals. 
Bernard Jin, Senior Associate
To achieve project ambitions, Bernard brings exceptional design leadership, development, and execution to every project. Seasoned in leading complex projects, managing timelines and budgets, facilitating quality assurance and quality control initiatives, and guiding construction administration, he adeptly delivers on architectural vision and client objectives. Currently, Bernard is a project architect for the CAMH Research Centre. 
Christina Facey, Associate 
Christina has been instrumental in the firm's institutional work including the Centre of Addiction and Mental Health (CAMH) and Project Horizon for The Hospital for Sick Children (SickKids). For SickKids, she is inspired by the vision to build a hospital that will provide world class care while instilling confidence and hope for the patients and families facing their most difficult days.
Kathleen McKay, Controller
Kathleen joined KPMB in 2020, bringing over a decade expertise in budgeting and forecasting, financial planning and reporting, and internal control oversight. She develops exemplary relationships with internal and external partners and demonstrates an exceptional ability to build and maintain trust and integrity while upholding governance practices.
Laurence Holland, Associate 
Laurence is currently working to realize the vision for Tyndale Green, a 1500-unit infill residential community on a private university campus in Toronto and leading the interior planning and coordination of a major zero-carbon residential development in Ottawa. Outside his project responsibilities, Laurence has led the establishment of funding opportunities and education programs for equity-deserving groups as part of KPMB's commitment to Equity, Diversity, and Inclusion.
Matthew Wilson, Principal
Since joining KPMB, Matthew has contributed significantly to such arts and cultural projects as the recently completed Massey Hall restoration in Toronto, the expansion to the Beaverbrook Art Gallery expansion in Fredericton, and Contemporary Calgary, which is currently in progress. Attentive, patient, and inclusive he immerses himself in all aspects of a project to meticulously advance and maintain the design vision as a project moves toward completion.
Peter Kitchen, Associate
Following his work for Park Hyatt Toronto, Peter is currently a project lead for the diverse housing portfolio for Kindred Works across Canada. Collaborating on all aspects of the architectural design and the interiors of projects to deliver complete and coherent environments, Peter is committed to building relationships and working to improve the quality of space for everyone.
Rachel Cyr, Senior Associate 
Rachel joined KPMB Architects in 2011, and has contributed to a diverse range of the studio's notable academic, corporate and institutional projects including the award-winning Julis Romo Rabinowitz Building &Louis A. Simpson International Building at Princeton University. Committed to developing timeless projects, she is driven by enduring materials, sustainable solutions, and collaboration. She is currently working on the interiors for Scotiabank's new space in Toronto's Financial District. 
Roxane Bejjany, Associate 
Roxane's exceptional ability to centre a project's ambitions and vision, manage the day-to-day details, and motivate her team members is evident in her current leadership role in Project Horizon for The Hospital for Sick Children. For SickKids, she is driven by the firm's dedication to pushing the boundaries of healthcare design to elevate the experience of care
Tyler Hall, Associate 
Since joining the firm, he has worked on a range of project typologies including cultural, academic, civic, corporate, and hospitality. From Lloyd Hall, a residence-hotel at Banff Centre for Arts and Creativity, and Boston University's Center for Computing & Data Sciences, to corporate office interiors, and currently, the transformation of Arts Commons in Calgary, Tyler's contributions to these projects have been critical. 
Tyler Loewen, Associate
Tyler believes challenging and questioning ways of thinking enables architecture to be part of addressing issues of access and equity. Involved in projects from concept to realization, Tyler skilfully contributes to all phases, including design planning, detailing, and construction administration. Building on his complex institutional work, Tyler is currently a project lead for the Center for Computing & Data Sciences at Boston University, now nearing completion. 
Zachariah Glennon, Associate
Combining his deft design skills, his interest in new building technologies, and KPMB's tools, Zachariah is currently a project lead for the housing portfolio for Kindred Works across Canada. As this project leverages his extensive residential experience, he is passionate about the design possibilities and solutions that lie at the intersection of sustainability, community, and affordability.