Forbes: Marianne McKenna, KPMB Architects Forecasts Change For Design In Wake Of COVID-19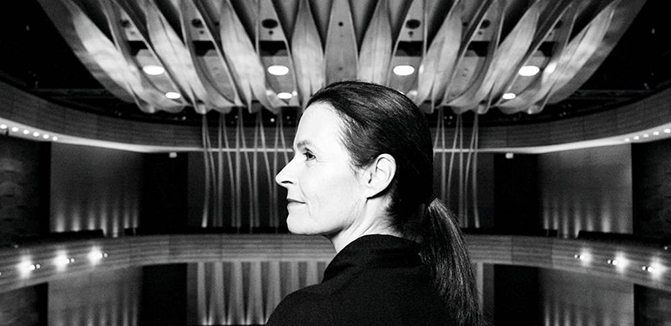 Article content
April 16, 2020
by Jeffrey Steele
Many deep thinkers have argued the Novel Coronavirus has changed the U.S. and the world forever. Among them are leading architects, two of whom recently weighed in with views on how their industry will be forever altered in the wake of the pandemic.
The health and economic crisis has been a signal to reconsider all assumptions held dear, says Marianne McKenna, founding partner of KPMB Architects, a third-of-a-century old Toronto design firm. "We have been forced to hit pause," she observes.
"This is an opportunity to rethink everything, [including] how we build cities and communities to be even more resilient, healthy, beautiful, green and creative. As architects, this is our time to come together and not just imagine but ideate and advocate for a future where the world is in harmony with nature, and where innovation and imagination is valued for solutions that enhance the quality of life."
McKenna believes the post-pandemic world will witness a greater reliance on collaboration by virtual rather than actual means. Despite evidence air travel contributes enormously to climate change, the architectural field clung to the outdated assumption design architects' effectiveness was tied to physically appearing in clients' offices on a regular basis. "Clients will still want the best architects for their projects, but travel will be strategic," she says. "ZOOM, Microsoft Teams and other platforms are proving we can collaborate and communicate effectively in real time. We just need fewer meetings."Today In: Real Estate
Archi-porn's Ouster
Instagram and other social media platforms have heightened a fixation on "archi-porn," McKenna says. All-encompassing preoccupation with beautiful images should be replaced with the idea architecture is for people, and not intended as monuments to architects. At the same time, the pandemic's warehousing of humanity in condos and apartments has many rethinking the primacy of small and vertical solutions. "People thrive in spaces with light and air and views," she says. "Can we shift from trying to save the bottom line to designing buildings that are carbon neutral because they reduce energy consumption, and participate in regenerating resources while offering ample space in which to live?"
Another question raised by McKenna pertains to how quickly humanity will turn away from isolation and fear and toward a rediscovery of community through cultural spaces celebrating the beauty of music and other cultural experiences. She believes in the wake of the COVID-19 crisis, we will feel "a new appreciation for the spaces that bring us together through shared experience in the arts, the amazing sensation of sharing beauty both as an individual, and recognizing an enhanced level of community through the experience of the arts."
Personal space
For his part, Joe Yacobellis, associate and director of design at Greenvale, N.Y.-based Mojo Stumer Associates, believes public spaces will change. Some of the general planning standards for the design of public space will shift to better reflect a new way of pursuing life that will include greater personal space.
"For example, when we . . . design an assembly hall for a certain number of people within a certain number of square feet, we may start to rethink those standards and how people will really behave in public settings," he says. "Seating layouts will likely become much more spacious. Furthermore, design will favor touchless tech features, like we've seen in automated sinks in public restrooms."
Yacobellis also believes the future of design will usher in an increased utilization of antimicrobial building materials. He points to Lapitec and Richlite, the latter a material the firm has used in facades, wall panels, countertops and furniture. "It is a great alternative for stone and metal applications, and is highly sustainable and durable," he says.