e-flux – Field Guide – Remai Modern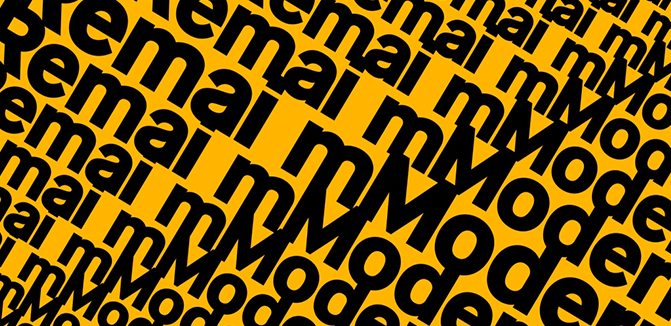 Article content
Remai Modern is a new museum of modern and contemporary art opening October 21, 2017 in Saskatoon, Saskatchewan, Canada. Remai Modern aims to be a direction-setting and prescient museum, committed to affirming the powerful role that art and artists play in questioning, interpreting and defining the modern era. Envisioned by architect Bruce Kuwabara and his firm KPMB, the striking new building sits on the banks of the South Saskatchewan River, offering intimate spaces, dramatic expanses, and stunning views of the river and sky.
The inaugural exhibition, Field Guide, animates the entire building with a spirit of active engagement, curiosity and disruption. Curated by Gregory Burke, Executive Director & CEO, and Sandra Guimarães, Director of Programs & Chief Curator, Field Guide introduces the museum's program philosophy and direction. Works from the permanent collection are placed in dialogue with contemporary projects, commissioned pieces and immersive installations.
Several major projects anchor the exhibition, and propose new social, personal and political engagements with the museum and its audiences. Determined by the river, a collaborative installation and discursive event by Tanya Lukin Linklater and Duane Linklater, assembles a physical and conceptual vessel to carry or hold Indigenous ideas, histories, objects and forms. Faces of Picasso: the collection selected by Ryan Gander, debuts Remai Modern's collection of linocut prints by Pablo Picasso—the most comprehensive in the world—curated by Ryan Gander with a focus on portraiture, as a means to contemplate self-projection and self-image. Beginning in January 2018, Thomas Hirschhorn will produce an immersive project, What I can learn from you. What you can learn from me. (Critical Workshop), the artist's first "Presence and Production" work realized in Canada.
Featuring leading artists from Saskatchewan, Canada, and the world, Field Guide rethinks the idea of "modern" from multiple cultural, geographic, historic and contemporary perspectives. Artists included in Field Guide are: Laurent Aksadjuak, Francis Alÿs, Kenojuak Ashevak,
Kader Attia, Irene Avaalaaqiaq Tiktaalaaq, John Baldessari, Rosa Barba, Dominique Gonzalez-Foerster & Tristan Bera,
Lori Blondeau, Eli Bornstein, Robert Boyer, Neil Campbell, Tammi Campbell, Emily Carr, Robert Christie, Abraham Cruzvillegas, George Csató, Ruth Cuthand, 
Stan Douglas, Jimmie Durham, Geoffrey Farmer, Charles Gaines, Ryan Gander, General Idea, Rodney Graham, Jack Goldstein, Lawren Stewart Harris, Thomas Hirschhorn, Robert Houle, Edward John Hughes, Pierre Huyghe, Alexander Young Jackson, Franz Johnston, Ignac Konrad, Cornelius Krieghoff, Gabriel Kuri, Jean Paul Lemieux,
Tanya Lukin Linklater & Duane Linklater, Ann Lislegaard, Arthur Lismer, James Edward Hervey MacDonald, John Massey, David Brown Milne, Paulo Nazareth, William Noah, Kenneth Noland, Daphne Odjig, Jessie Oonark, Gabriel Orozco, Philippe Parreno, William Perehudoff, Pablo Picasso, Edward Poitras, R. H. Quaytman, Walid Raad, Michael Rakowitz, Li Ran, Raqs Media Collective, Allen Sapp, Ahlam Shibli, Nancy Spero, Daniel Steegmann Mangrané, Hito Steyerl, George Tataniq, Althea Thauberger, Eli Tikeayak, Rosemarie Trockel, Luc Tuymans, unknown artists, Kara Uzelman, Anton Vidokle, Jeff Wall, Ian Wallace, Lawrence Weiner, Pae White, Christopher Williams, Luke Willis Thompson, and Haegue Yang.
Remai Modern's opening weekend, October 21-22, includes free admission, film screenings, and live programming taking place throughout the museum, from 10am to 6pm. Both days will feature a live installation by Maria Hassabi, STAGING(2017)—undressed, animating the building and exploring the relationships between body, still image, and sculptural object. On Saturday, the museum will open and close with traditional Indigenous and Métis performances. On the evening of October 21, a celebratory, museum-wide Art Party will culminate with an experimental audiovisual performance by Stine Janvin, Fake Synthetic Music.
Field Guide opens Remai Modern's doors with diverse perspectives and propositions for a 21st century museum. Local and international audiences are invited to participate in shaping this new platform for contemporary art and ideas.
Field Guide has been generously supported by The Frank & Ellen Remai Foundation, the City of Saskatoon, the Canada Council for the Arts, the Saskatchewan Arts Board, SaskCulture, KPMG, Rawlco Radio, RBC, TD Canada Trust and many private and corporate donors.