CNN names Shirley Blumberg as one of the world's leading architects in honour of International Womens Day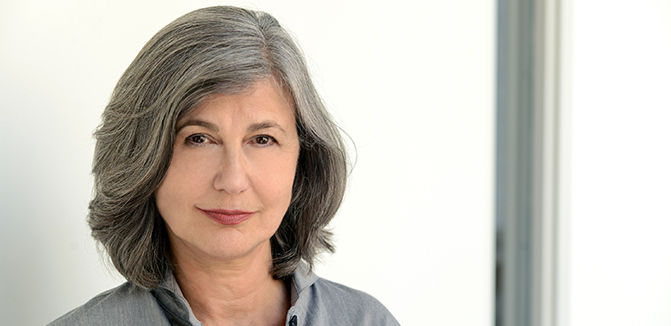 Article content
by Matthew Ponsford
As long as there have been cities, women have built them: shaping structures, influencing architecture, and designing the neighborhoods we live in. But today, in the world-leading firms imagining the cities of the future, equality remains a long way off.
Even as the gender gap closes in architecture school — with nearly as many women graduating in architecture as men — research shows that across the world women are hired less, paid less and blocked from key creative positions at the top of firms.
In a survey of the world's 100 biggest architecture practices, only three were headed by women, and just two had as many female managers as male, according to magazine Dezeen in November.
But, at the same time gender equality comes under the spotlight across the creative industries — from the Hollywood to high art — a transformation is happening in architecture.
There is now a "crescendo" in female designers' creativity, said Denise Scott Brown, the pioneering post-modernist designer who has blazed a trail through the industry's male-dominated world for five decades.
"The efforts of women are making architecture a better atmosphere for women as they are in politics, art, and beyond," said Scott Brown, the principal of the firm Venturi, Scott Brown and Associates, and co-author of the classic "Learning from Las Vegas."
"We need to be brave and encourage our children to be brave."
In wake of movements such as #MeToo and the international efforts to force industries to publish their gender pay gaps, the architectural world is opening up to change and the realization that, by embracing women, we can create better cities, according to top designers.
For International Women's Day 2018, we asked five of the world's leading architects what it will take to break down barriers — from the classroom to the boardroom — for women in architecture, and offer words of advice for the next generation of female creatives.
Amanda Levete
Amanda Levete is founding principal of London-based architecture studio AL_A and the winner of the 2018 Jane Drew Prize for architects who have furthered the progress of women in the industry. She has been a guest editor of CNN Style
There's never been a better time to be a woman than now. We have to seize this moment. The power of the #MeToo movement to change a culture is unstoppable.
Women, in my experience, are natural risk takers but also pragmatists — the perfect combination for leadership. It's time to reclaim and celebrate risk in architecture as a positive force. I think we can do this by taking on less predictable risks, working in less predictable ways, finding different ways to collaborate and exploring fresh ideas in the field.
Now is our time — let's make sure we do it our way.
Neri Oxman
Neri Oxman is an architect, designer and professor at the MIT Media Lab, where she founded and directs the Mediated Matter research group, which probes the relationship between the built, natural, and biological environments
Face it: most of history is patriarchal. Starting with the phrase "For Adam was formed first, then Eve," Pharaoh's Egypt, Gandhi's India, Victorian masculinity, macho Latin America, the status of women in the Arab world…all confirm that since ancient times, biblical times, we have occupied cities designed and constructed by men.
I just returned from Taliesin West—a home, a school, a studio, kernel of humane architecture — where I recalled Jane Jacobs' quote, "We expect too much of new buildings, and too little of ourselves."
Jacobs was not trained as an architect; she was a journalist-activist, and has probably contributed more to urban design than many of us creators and builders of the physical environment. There is something to be said, then, about approaching urban planning and design through the lens of journalism, or designing a city by actively taking into account women's rights since Mesopotamia, institutionalized not only by the book but by the (city) block.
There are now more women in higher education than men, including architectural education, yet this is still not the case in practice. As women expect more of themselves, and more of themselves than men, cities will become our purview.
Denise Scott-Brown
Denise Scott-Brown is one of the most influential architects of the Twentieth Century, whose pioneering theories and designs led the Postmodern movement in architecture
The efforts of women are making architecture better for women as they are doing in politics, art and beyond. Recent evidence seems to show what we do for ourselves is the most relevant. We need to be brave and encourage our children to be brave.
You need to fall in love with our profession because it is very hard to work in. If you have a swivel-tilted head, if you look around wherever you go and you like to draw all day, then go ahead. And I think a good book to start with is still "Towards a New Architecture," by Le Corbusier.
Women are already designing in cities. And there's been a crescendo in their efforts. However, women architects, like all architects, will not have exclusive roles. The design of cities is produced by societies.
Farshid Moussavi
Farshid Moussavi, is principal of Farshid Moussavi Architecture and Professor in Practice of Architecture at Harvard University Graduate School of Design
Don't be alarmed by people who tell you architecture is dominated by men, or that there are few female role models.
Women's power, and indeed that of any minority, is to introduce different languages, different gestures, and extraordinariness. By ignoring the status quo which focuses on doing things in a preempted way, you can be more creative, and are far more likely to normalize female success.
When will women design our cities? Surely any time now! There is an unprecedented need for fresh thinking about our cities in the 21st century. We need to rethink housing, rethink universities, rethink stores, and rethink the workplace, as cities have become home to diverse cultures, with greater dependence on knowledge and digital technologies. This means not sticking to clichés but fully committing to finding new ways.
I am optimistic that women's exteriority, or being outsiders, can be a source of creative thinking about the city!
Shirley Blumberg
Shirley Blumberg is a founding partner of Toronto-based Canadian architecture firm KPMB Architects and co-founder of BEAT (Building Equality in Architecture Toronto)
Jane Jacobs succinctly stated why it's critical for women to contribute to the design of our cities: "Cities have the capability of providing something for everybody, only because and only when, they are created by everybody."
Women architects and planners are increasingly engaged in designing our cities. Under Mayor Bloomberg's administration, Amanda Burden and Janette Sadik-Khan, New York City's Planning and Transportation Commissioners, implemented transformative public space initiatives.
We founded BEAT to increase retention and advancement for women in architecture. The momentum with which BEAT has grown reveals the overwhelming need for structural and societal change.
But these achievements by women architects and planners are still the exception and not the norm. While I am optimistic, we are likely several generations away from women making an equal contribution to designing our cities.