Cielo Condos shortlisted for Interior Design's Best of Year Awards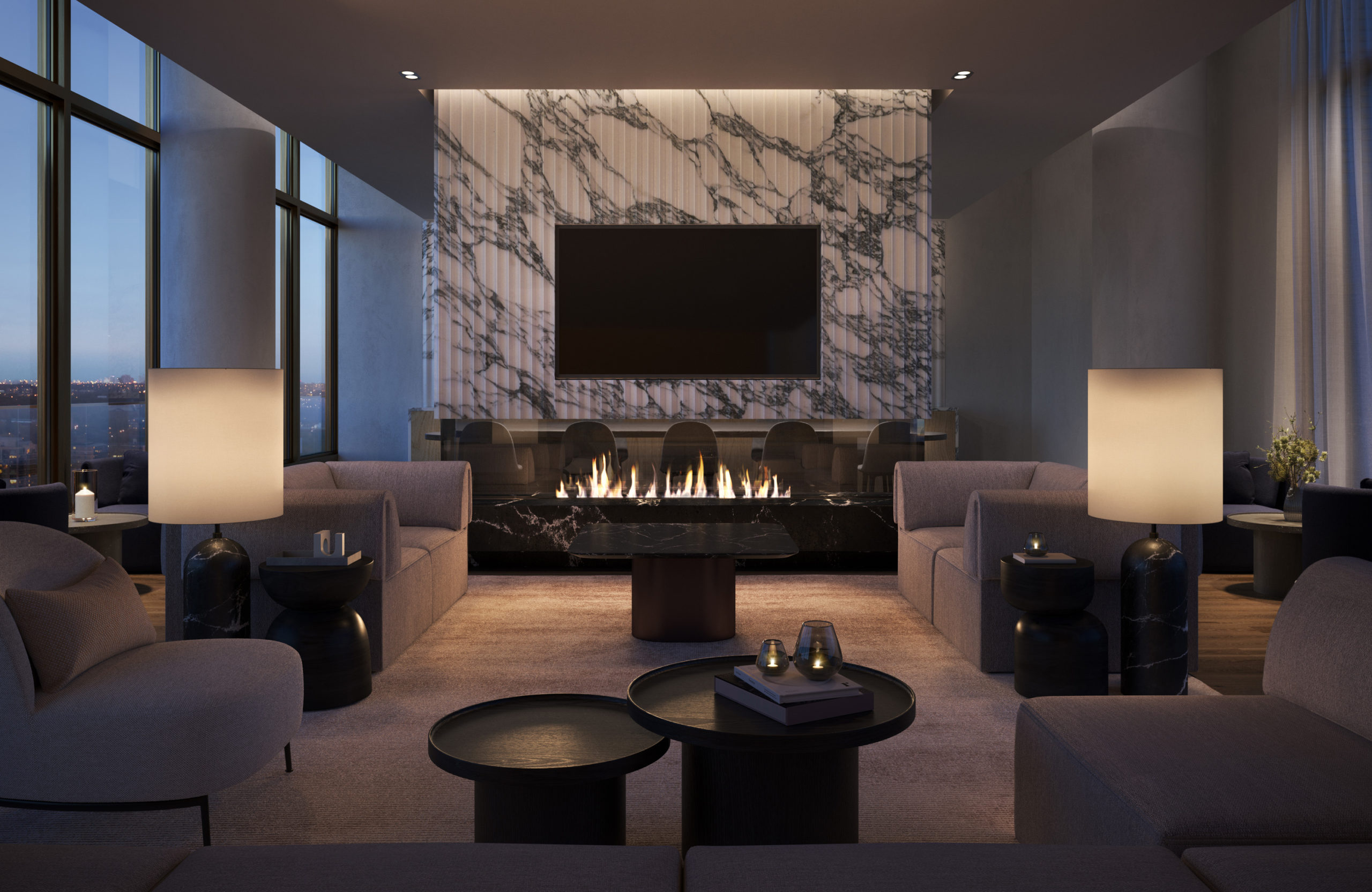 November 30, 2022
Cielo Condos, a mixed-use residential project that mixes historical and contemporary architecture, capturing the vibrancy and sophistication of urban life in Toronto, has been shortlisted in the multi-unit housing category for Interior Design Magazine's Best of Year (BoY) Awards. Dedicated to honouring the best in design talent, Interior Design's awards program has been celebrating designers, architects, and manufacturers from around the world for the past 17 years.
The sweeping tower is set back from the 19th century neo-gothic Bloor Street United Church, currently under restoration in collaboration with ERA Architects.
"This new building blends the modern charm of a high-rise with the historical significance of the church, while creating a space that fosters community and connection," says Andrew Dyke, KPMB partner and one of the architects on the project.
Using light and warm materials—wood and stone finishes, meticulous touches of gold—the interiors of the building will create symmetry between sleek finishes and the ecclesiastical elements of the church exterior.
Winners will be announced at the Interior Design BoY Awards ceremony in New York on Thursday, December 8, 2022.
Read more about the Bloor Street United Church and Cielo Condos project here.