Celebrating the opening of the Harrison McCain Pavilion at Beaverbrook Art Gallery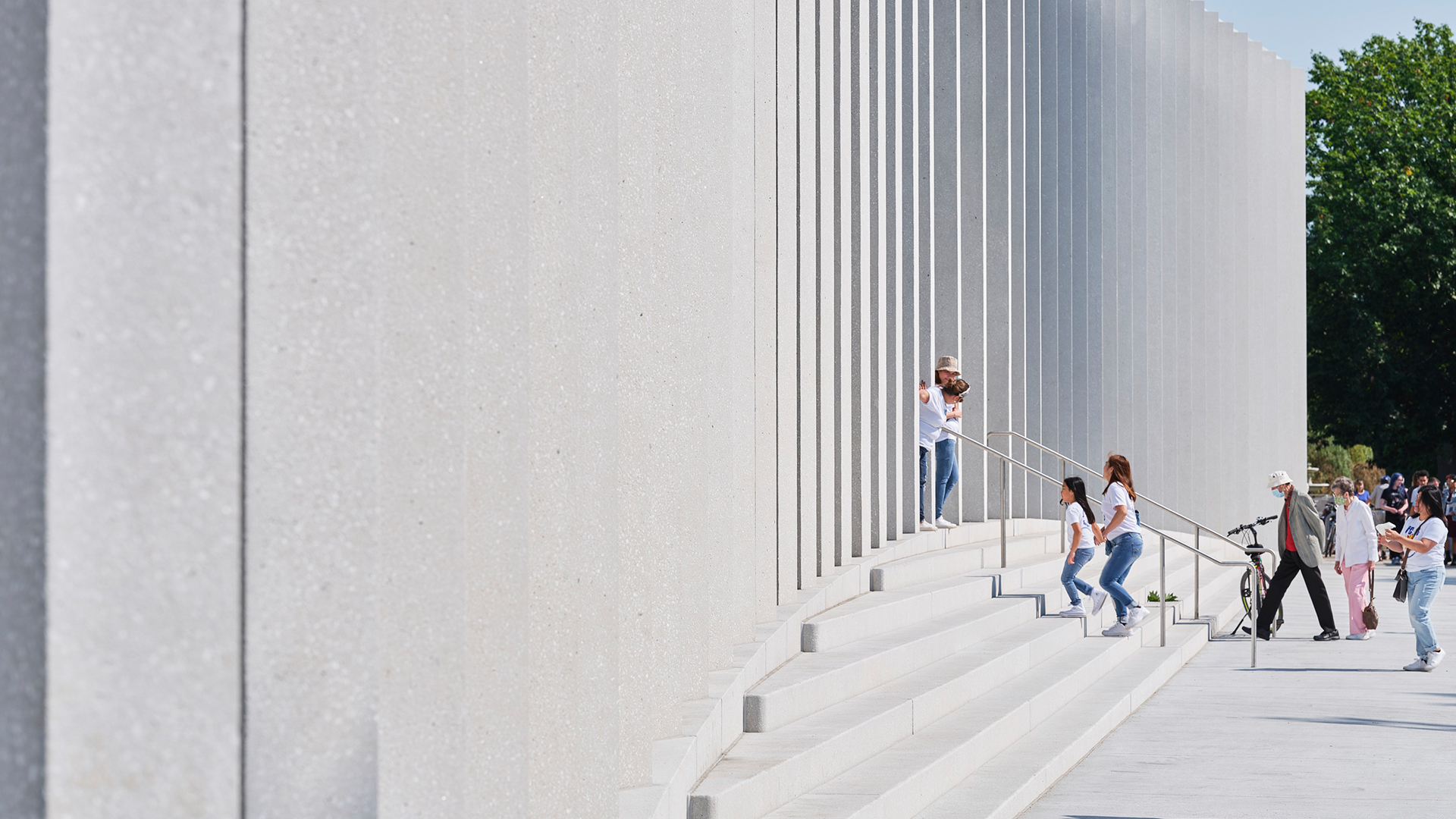 Article content
January 19, 2023
When the Beaverbrook Art Gallery opened in the fall of 1959, it did so with 300 works of art gifted by Lord Beaverbrook, including works by Lucian Freud and Salvador Dali. It was also the first art gallery established in Eastern Canada. 
The modernist, single-storey building designed by Fredericton architect Neil M. Stewart had three galleries—a central gallery and two side galleries displaying Canadian and British art collections. 
Since then, the gallery has grown to include up to 7000 works of art, an artist-in-residence studio, a multi-purpose theatre, a sculpture garden, and new gallery spaces. 
Its latest addition, the newly completed Harrison McCain Pavilion, is the final and most public phase in the gallery's three-phase expansion. The elegant 9000-square-foot pavilion is home to a multi-function lobby that aims to foster community engagement with a café, support spaces, membership, ticketing and visitor services, and a gift shop. 
"Designing the Harrison McCain Pavilion presented an important opportunity to provide a greater sense of inclusivity and accessibility into a Fredericton landmark," said  founding partner, Shirley Blumberg. "We hope the new addition will become a catalyst for even more meaningful engagement with the community."  
With a sweeping staircase along the building's exterior acting as the gallery's front porch, floor to ceiling glass windows inviting passersby into the gallery's "living room," and a fireplace at the east end of the space adding warmth, the Harrison McCain Pavilion manifests the gallery's mission to bring art and community together.