Canadian Architect announces Winners of 2020 Awards of Excellence – including CAMH Research Centre, Boston University, Center for Computing & Data Sciences, and Massey Hall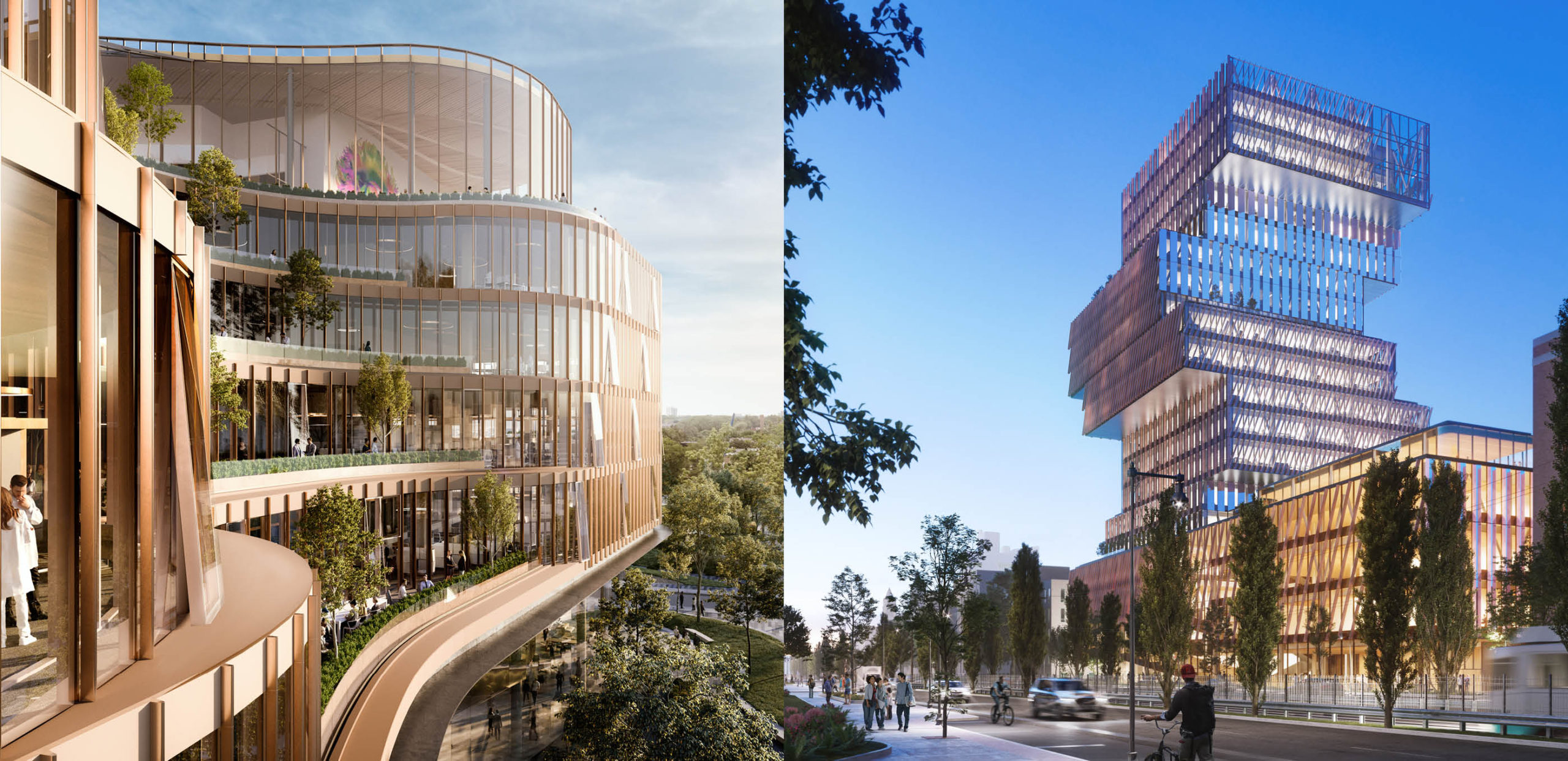 December 1, 2020
Click here to view Canadian Architect 
Despite the disruptions of the pandemic, this year's Canadian Architect Awards of Excellence had a strong showing. The annual competition for design- and construction-phase projects received 132 entries, and the third edition of our architectural photography awards received 32 entries.
Now in their 53rd year, these awards are the highest recognition for excellence in the design stage in the Canadian architectural sector. By focusing on projects-in-progress along with exceptional student work, the program recognizes design ambition and supports an overall culture of design excellence. The photo awards of excellence were started in 2018 to recognize exceptional architectural photography in Canada.
The jury—architects Susan Fitzgerald, Michael Moxam and Stephan Chevalier, along with photographers Amanda Large and Younes Bounhar—selected six projects to recognize with Awards of Excellence, and five to receive Awards of Merit. They also selected three projects to receive Student Awards of Excellence, one winner of the Photo Award of Excellence, and three winners of Photo Awards of Merit.
Here are the winners:
2020 CANADIAN ARCHITECT AWARDS OF EXCELLENCE
2020 CANADIAN ARCHITECT AWARDS OF MERIT
2020 CANADIAN ARCHITECT STUDENT AWARDS OF EXCELLENCE
2020 CANADIAN ARCHITECT PHOTO AWARDS OF EXCELLENCE
2020 CANADIAN ARCHITECT PHOTO AWARDS OF MERIT
The full remarks by our jurors can be viewed here.
The award-winning projects are presented in full in the December 2020 issue of Canadian Architect, available in print and online. Be the first to find out about Canadian architecture news, including our 2021 awards cycle, by subscribing to our free digital magazine and e-newsletter here.