Boston University's Center for Computing & Data Sciences named Climate Change Project of the Year by Environmental Business Council of New England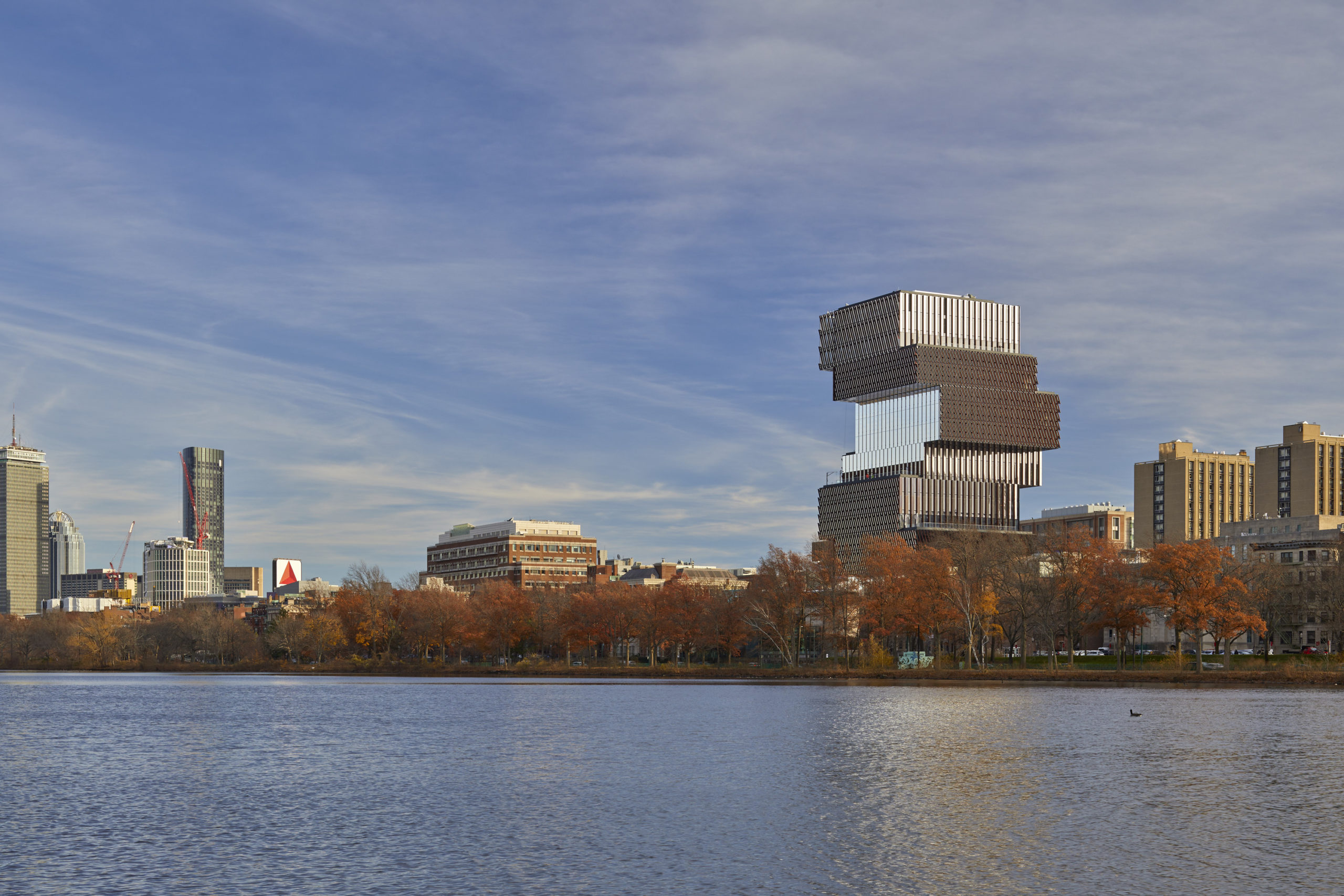 June 16, 2023
We're delighted to share that the Center for Computing & Data Sciences at Boston University has been named Climate Change Project of the Year by the Environmental Business Council of New England (EBC). 
Each year, the EBC acknowledges and commends companies, organizations, and individuals for their achievements in environmental management, energy resources and management, and climate change through the EBEE Awards. 
This year, jurors awarded the Centre for Computing & Data Sciences the EBC Ruth H. Silman Award for Climate Change Project of the Year, applauding it for "integrating an incredible array of climate-resilient and efficiency features into its design" and being "on the leading edge of sustainable design in the region." 
At 19 storeys and 345,000 square feet, the Center is Boston's largest, sustainable, operationally fossil fuel-free building. Triple glazed windows keep the heat in the building during the winter and out of it during the summer, minimizing the need for air conditioning while still allowing natural light to flow in. Eight outdoor terraces double as green roofs, reducing the urban heat island effect, retaining rainwater, providing access to the outdoors, and connecting people to nature. And low to zero carbon-emitting materials are present throughout the building's furnishing and finishes.