Boston University previews the new Center for Computing & Data Sciences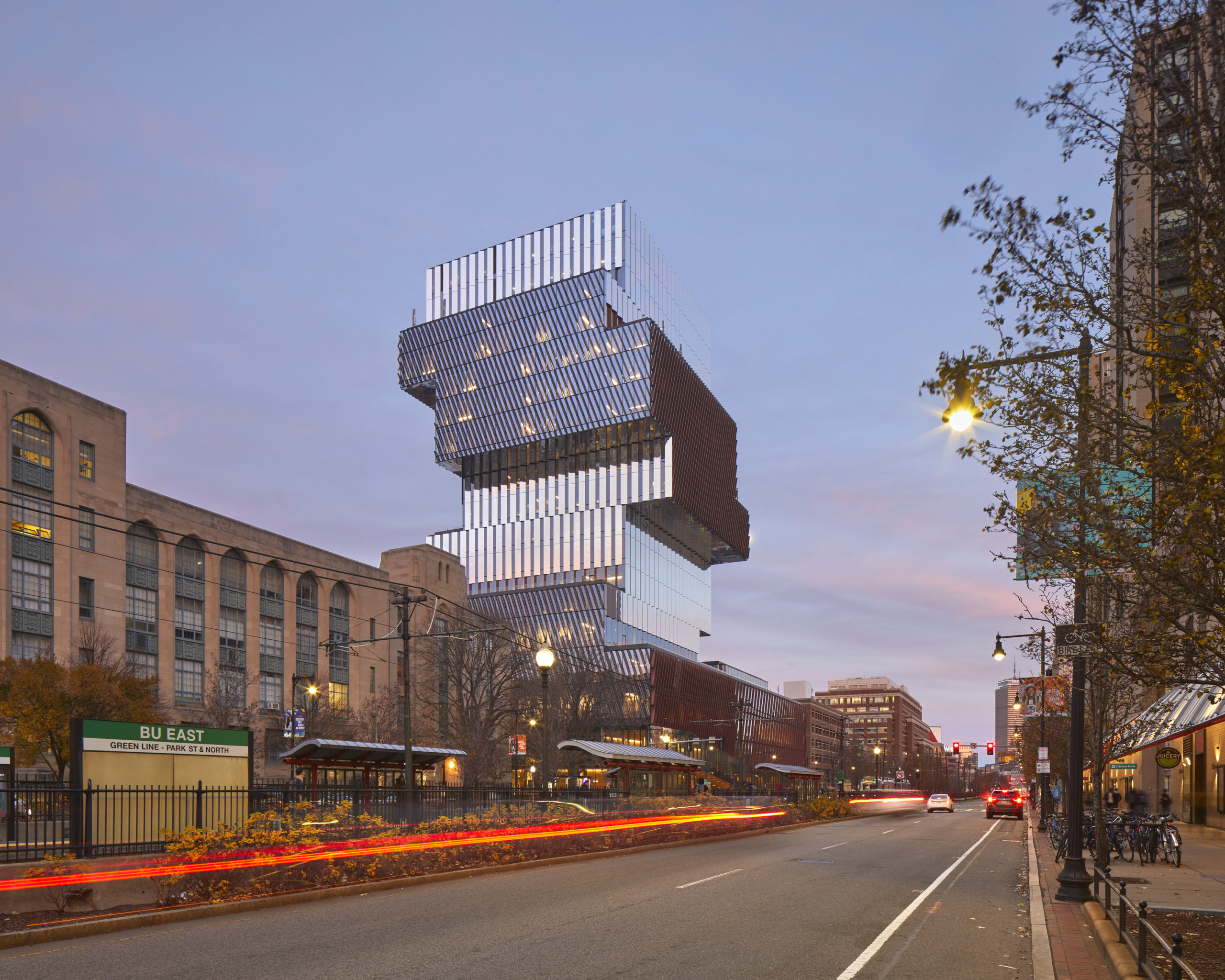 December 8th, 2022
On Thursday, December 8th, Boston University  hosted a special preview of the Center for Computing & Data Sciences, ahead of it's official opening in January 2023. The 19-storey, 345,000-square-foot vertical campus overlooking the Charles River is the the first fossil fuel-free building of its size in Boston.  
"We're proud to have realized a new home for the Center of Computing & Data Sciences that provides a place for ultimate connectivity, delivers on sustainability goals, prioritizes the well-being of students, faculty, and visitors, and sets a high standard for design excellence," says Paulo Rocha, KPMB partner and design lead on the project. 
Rising boldly over the banks of the Charles River, the Center is now  a defining landmark for the university on the Boston skyline.  
The design maximizes opportunities for collaboration, interconnectivity, and innovation while bringing sustainability to the forefront. A center designed around the digital world requires a strong emphasis on human-centered design.  
The podium is extended to occupy most of the Commonwealth Avenue, animating the streetscape. Highly transparent and porous, it functions as an urban porch for arrival, study, and gathering. The Center is conceptualized to function as ascending academic neighborhoods with bottom floors devoted to math and statistics, middle floors for computer science and the top floors for interdisciplinary work and public space. A central atrium unites faculty and students in a collaborative spirit and an interconnected staircase emerges from the area weaving upwards eight floors to connect various disciplines, nurture cross-pollination of ideas and spark serendipitous encounters.  
The Center's open interior spaces offer expansive river views from three sides of the building and eight green terraces on the exterior connect students, staff, and faculty to the natural environment. The building also includes classrooms, a cafe, a central atrium, an event space, and numerous general-purpose spaces that allow for increased connection and collaboration amongst the various departments that now call the Center home. 
As a climate-responsive project, the Center also contributes to both the university's Climate Action Plan target of net carbon neutrality by 2040 and the city of Boston's goal of carbon neutrality by 2050.  
The Boston Globe called it "the most environmentally friendly tower in the city."