Bloomberg CityLab Shines Spotlight on Boston University's Center for Computing & Data Sciences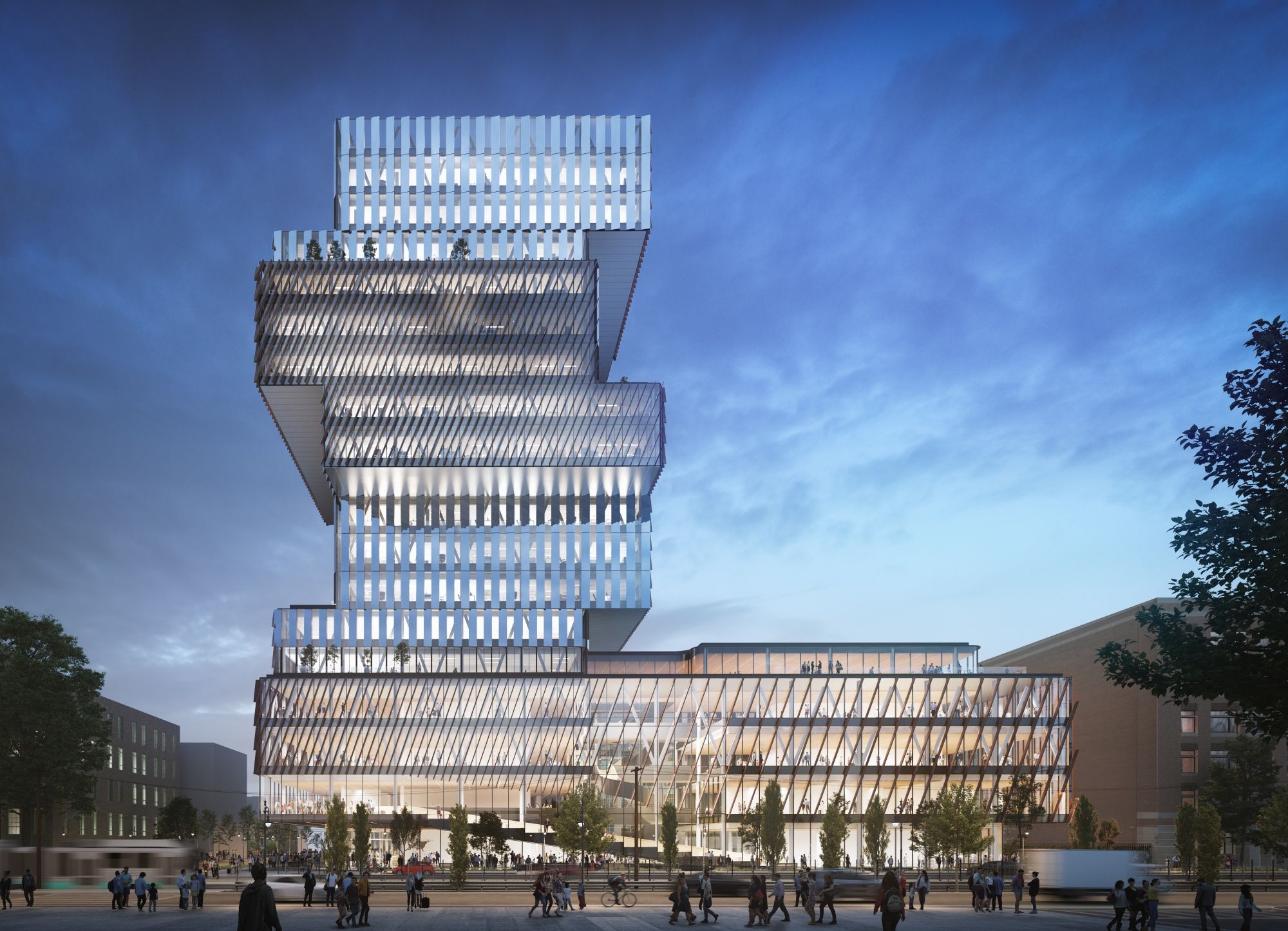 May 4, 2022
View the full article on Bloomberg CityLab
With insight from KPMB Partner Paulo Rocha and BU President Robert A Brown, journalist and author Anthony Flint explores how new buildings in Boston, including Boston University's Center for Computing & Data Sciences, are transforming the city's skyline with architectural flair.
About the Center for Computing & Data Sciences, "We think of it as a vertical campus and a stack of neighborhoods," remarked Rocha in the article. "Where different departments and faculties can gather and collaborate in distinct zones, each with its own outdoor space in the form of a terrace — a key post-pandemic amenity."
For BU President Robert A. Brown, it is a building near the center of campus that passers-by will find remarkable. "I like to think of it as a metaphor for everything that's going on, which is much more complicated than a pristine, rectangular, elegant glass box," he tells the author.