A message from The Corporation of Massey Hall and Roy Thomson Hall: Introducing Allied Music Centre, Home of Historic Massey Hall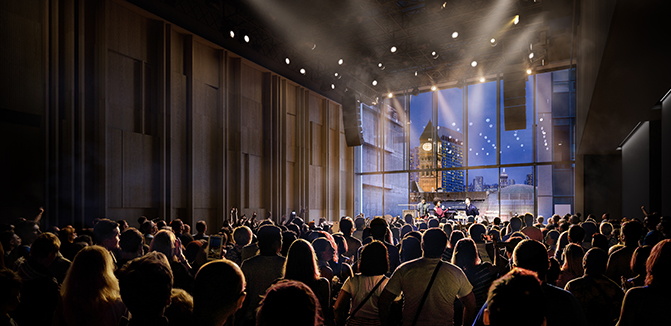 December 8, 2020
Click here to view Allied Music Centre
A message from The Corporation of Massey Hall and Roy Thomson Hall:
Introducing Allied Music Centre, Home of Historic Massey Hall.
We are thrilled to announce a new partnership with Allied Properties and with it, an exciting expansion of the Massey Hall Revitalization adding a new performance venue and dedicated spaces for Artist Development, Music Education, and Community Outreach.  This partnership represents a significant step forward for the Revitalization and an incredibly welcome addition to Canada's music ecosystem.
And don't worry, we're not changing the name of Massey Hall. #masseyhallforever