"A Meaningful Expansion" and "A Venue for Community Engagement:" The Harrison McCain Pavilion at Beaverbrook Art Gallery makes waves in the press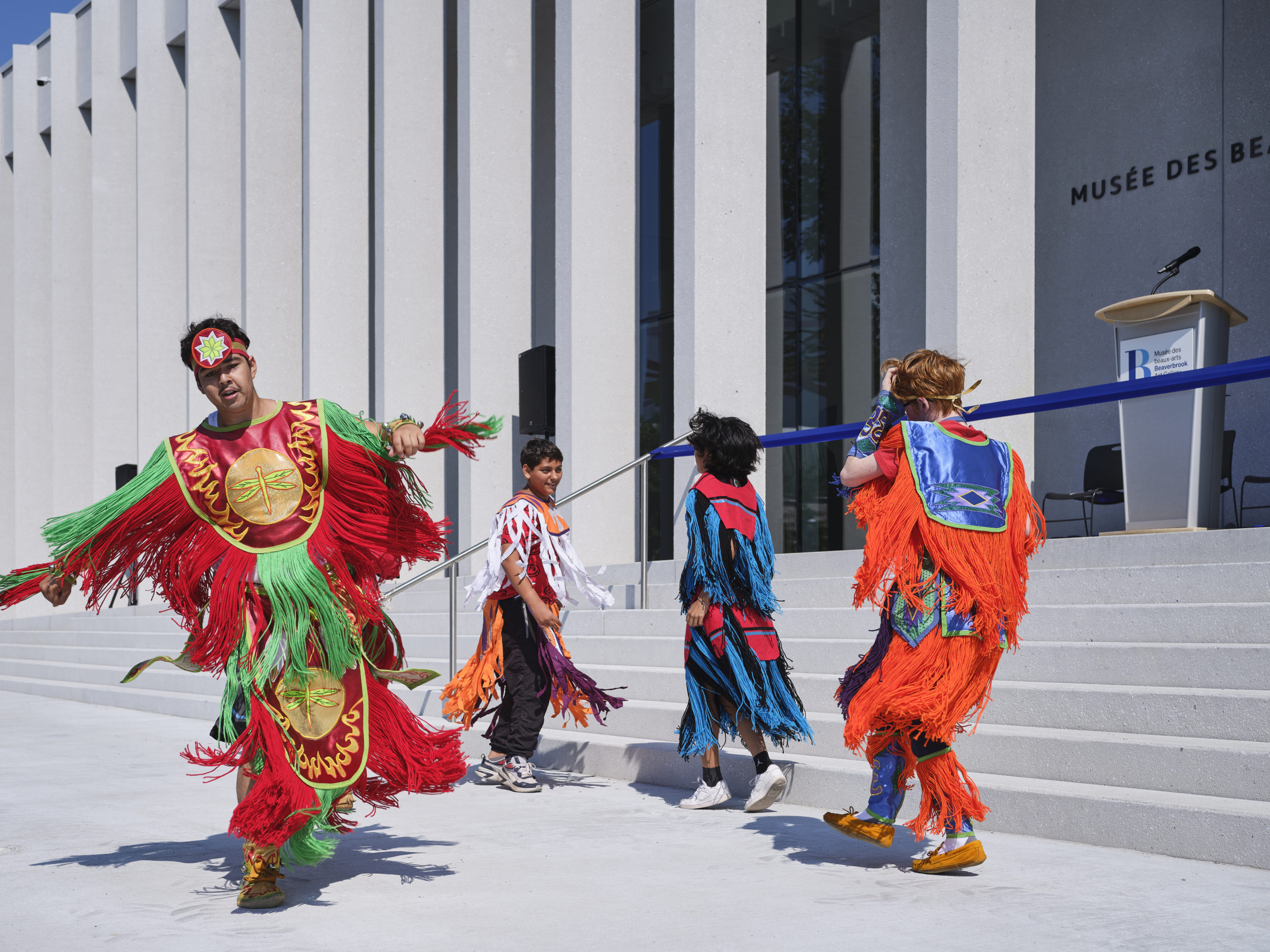 March 1, 2023
Last fall, we completed the Beaverbrook Art Gallery's three-phase expansion with the addition of the Harrison McCain Pavilion. A New Brunswick cultural institution, the gallery is one of the largest in eastern Canada and boasts an impressive art collection, including the Grandfather Akwiten Wolastoqiyik canoe, the oldest complete birchbark canoe in the world. This final expansion — an elegant 9000-square-foot pavilion with a café, a gift shop, support spaces, and visitor services — solidifies its mission to bring art and community together. 
Canadian Interiors called the Pavilion "a sight for artistic eyes," Nuvo Magazine noted that it is "a meaningful expansion to foster connection,"and Dezeen recognized it as "a venue for community engagement." Read on to see what people are saying. 
The Architect's Newspaper: KPMB designs an addition to New Brunswick's Beaverbrook Art Gallery fronted by concrete columns 
Speaking with Chris Walton for The Architect's Newspaper about the design approach, founding partner Shirley Blumberg shares how we set out to design a space that was "contemporary, but enduring" and responded to both its physical and cultural surroundings. Walton writes, "The design team considered how to frame Fredericton's local design history in a contemporary context, particularly in light of New Brunswick's population continuing to diversify and Canada continuing to attempt to reckon with its genocide of First Nations people. Communicating Beaverbrook's position within the community, both literally and figuratively opening the galleries, was key to facade design." 
Domus: An art pavilion that blurs the museum/city divide 
For Domus, writer Chiara Testoni highlights the intentions behind the design—encouraging community engagement, creating a space where people felt welcomed, celebrating a Fredericton landmark. She writes, "The latest extension of the Beaverbrook Art Gallery strengthens the attractiveness of the cultural institution, offering the community a space for socializing and gathering." 
Architectural Record: KPMB Reveals an Expansion of the Beaverbrook Art Gallery in New Brunswick, Canada  
In an interview with Architectural Record, Blumberg shares several design elements that make the Pavilion an inviting, social hub. Sweeping exterior stairs that function as a "front porch" for public gatherings, a fireplace inside that infuses the "living room" with warmth, a café and gift shop to foster interaction. Even the Pavilion's classical colonnade references the area's heritage porticos and porches—a welcoming gesture for both locals and visitors.