A Beacon of Hope: CAMH announces $500-million-dollar campaign to support a new Research & Discovery Centre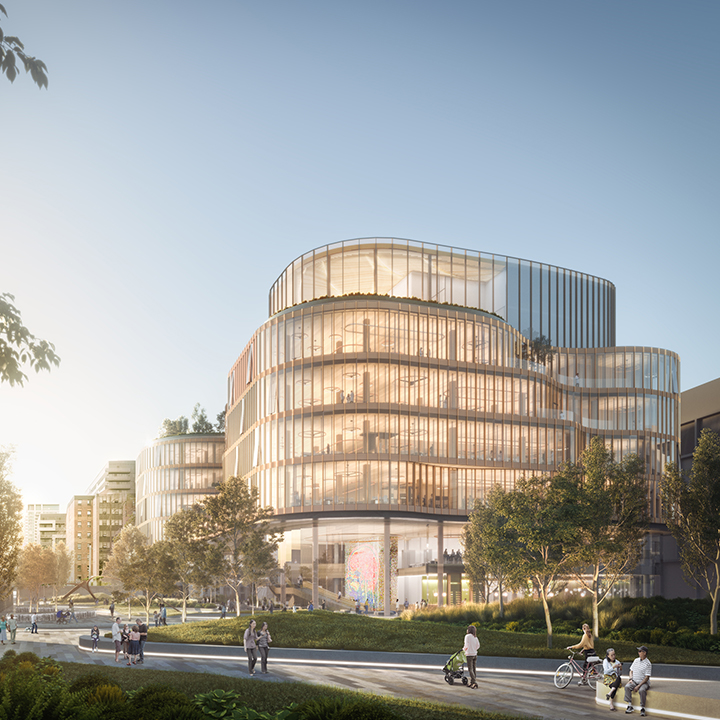 February 9, 2023
The Centre for Addiction and Mental Health (CAMH) — Canada's largest mental health hospital and one of the world's leading research centres — has an important mission: "health redefined." 
Following two decades of planning for a forward-thinking research centre focused on transforming the patient experience and supporting world-class mental health research, CAMH set out to raise half a billion dollars in 2018. To date, more than $400 million dollars has been raised, including a $50 million gift from Orlando Corporation, the largest corporate donation in CAMH's history.  
To further its goal, CAMH officially launched the "No One Left Behind" campaign this week, a fundraising initiative that will support groundbreaking research programs and the development of a new Research & Discovery Centre on the hospital's Queen Street West campus in Toronto. This campaign is the world's largest fundraising campaign to support hospital-based mental health research. 
Designed by KPMB Architects and TreanorHL, the Research & Discovery Centre will be a global symbol of CAMH's commitment to ending the stigma associated with mental health and investing in ambitious brain research. 
The Centre, which won a Canadian Architect Award of Excellence in 2020 and a 2021 International Architecture Award by The Chicago Athenaeum, supports the efforts to overcome the perceptions associated with mental health facilities as walled-off institutions. The new building will instead be a connected place of care, compassion, and respect. 
The 385,000-square-foot building is a unification of four distinct parts: The "Research Roots" sits below and forms the foundation. Above it is the "Pavilion in the Park," a two-storey, glass-enclosed space offering communal, clinical, and amenity spaces. In the middle, the "Research Sanctuary" contains four storeys of open, connected, light-filled loft-like workspaces to nurture innovation and discovery. The "Beacon," a destination event space for knowledge exchange, caps the rooftop. The result is an open, dignified space designed for collaboration and connection.