Forbes Travel Guide lists the Remai Modern as 1 of 5 Canadian Architecture Attractions You Have To See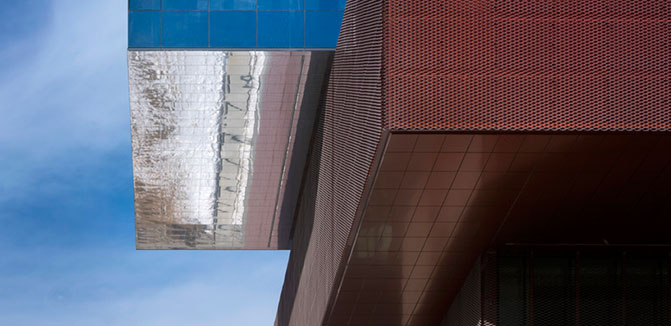 Article content
Click here to view Forbes Travel Guide
by Carolyn B. Heller
Set on the banks of the South Saskatchewan River, this contemporary art museum was designed by Canadian architect Bruce Kuwabara, the mind behind TIFF Bell Lightbox (home to the Toronto International Film Festival) and Canadian Museum of Nature in Ottawa. The landmark is meant to echo the surrounding prairie terrain with its low, flat shape and copper-clad exterior.
From late June through early September, Remai Modern will exhibit "Devoured by Consumerism," featuring works by late indigenous artist and activist Beau Dick. Another show continuing into November is "Display Tactics," presenting works from the museum's permanent collection by major Canadian artists from the 1960s through the 1980s.
When you feel the need for refreshments, you don't even have to leave the gallery. Onsite restaurant Shift serves modern takes on Prairie fare, from pierogies with brown butter and bonito (a mackerel-like fish) to pan-seared pickerel (a local freshwater fish) picatta and porchetta with Saskatoon berry chutney.
Not far from the Remai Modern, Top Chef Canada season one winner Dale MacKay operates three varied dining spots: his flagship homestyle Ayden Kitchen & Bar, Asian-themed Sticks and Stones and Italian-inspired Little Grouse on the Prairie.