2017 OAA Design Excellence Award Finalists: Mike & Ophelia Lazaridis Quantum-Nano Centre, University of Waterloo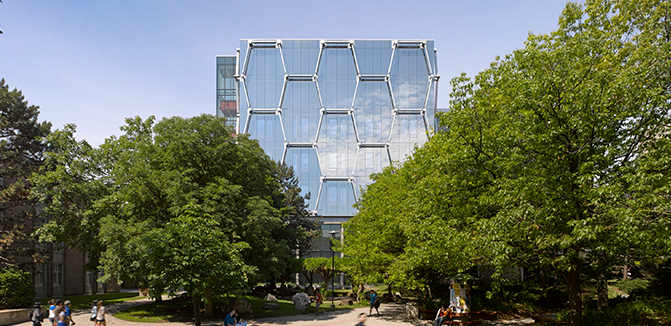 Article content
Click here to view Ontario Association of Architects
The Ontario Association of Architects (OAA) is pleased to announce the finalists for the OAA Design Excellence Awards.
Representing Ontario's emerging new talent and some of the province's most established architecture firms, 20 projects have been shortlisted for the prestigious Design Excellence category this year. During the month of March, each of the 20 finalists will be featured on the OAA blOAAg.
"The OAA Awards showcases the exceptional work that Ontario architects are doing in the province, Canada and around the world," said John Stephenson, OAA president. "Each year I'm blown away at the creativity and forward-thinking architects bring to their projects."
Selected from more than 140 submissions, this year's 20 finalist projects range from supporting the Pan Am and Para Pan Am Games to education facilities and community centres. Finalists were judged on a number of criteria, including creativity, context, sustainability, good design/good business and legacy.
Winners in categories including Design Excellence, Concepts, Landmark Designation, Best Emerging Practice, G. Randy Roberts Service Award and Order of da Vinci will be announced on April 3.
RAIC/OAA Celebration of Excellence Awards, May 26
The 2017 OAA Design Excellence award winners will be celebrated in Ottawa at the Westin Hotel on May 26 at the Celebration of Excellence Ceremony capping off the 2017 RAIC/OAA Festival of Architecture.
At this time, additional winners in the categories of Lieutenant Governor's Award, Michael V. & Wanda Plachta Award and the People's Choice Award will be revealed.