We're helping Indigenous communities design healthy, resilient homes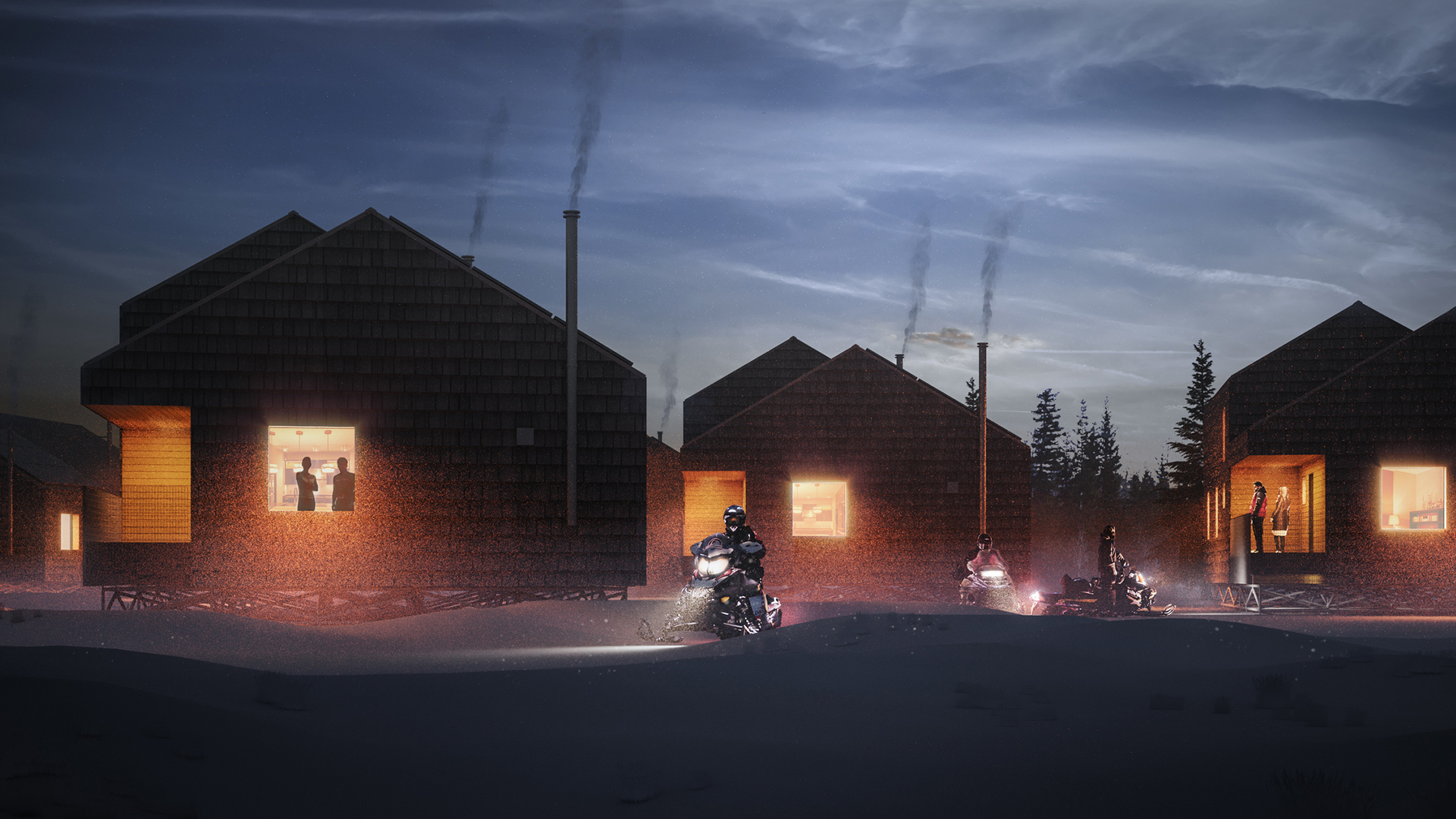 July 5, 2021
Click here to learn more about the Resilient Duplex for Fort Severn First Nation
Two Row Architect and KPMB LAB have partnered with Fort Severn First Nation—Ontario's northernmost community—to design durable, sustainable, and culturally appropriate housing as part of the National Research Council of Canada's "Path to Healthy Homes" program. The project, which represents KPMB LAB's first published design proposal, centered on an intensive community engagement process including multiple site visits. It also incorporated several technical research programs, including studies of permafrost foundation design (in collaboration with Blackwell Structural Engineers) and the engineering of high-performance envelopes for far-northern climates (in collaboration with JMV Consulting and RDH Building Science). The project was an early test of KPMB LAB's in-house microclimate analysis capabilities.
The Resilient Duplex for Fort Severn First Nation has been named the winner of the World Architecture Festival's 2021 WAFX Social Equity award. The WAFX awards recognize "the world's most forward-looking architectural concepts" and are awarded to "projects that identify key challenges that architects will need to address in the coming years."
For more information on the project, click here to view the full research book produced for the National Research Council of Canada.