KPMB LAB Partners on International Effort to Reduce Concrete's Carbon Footprint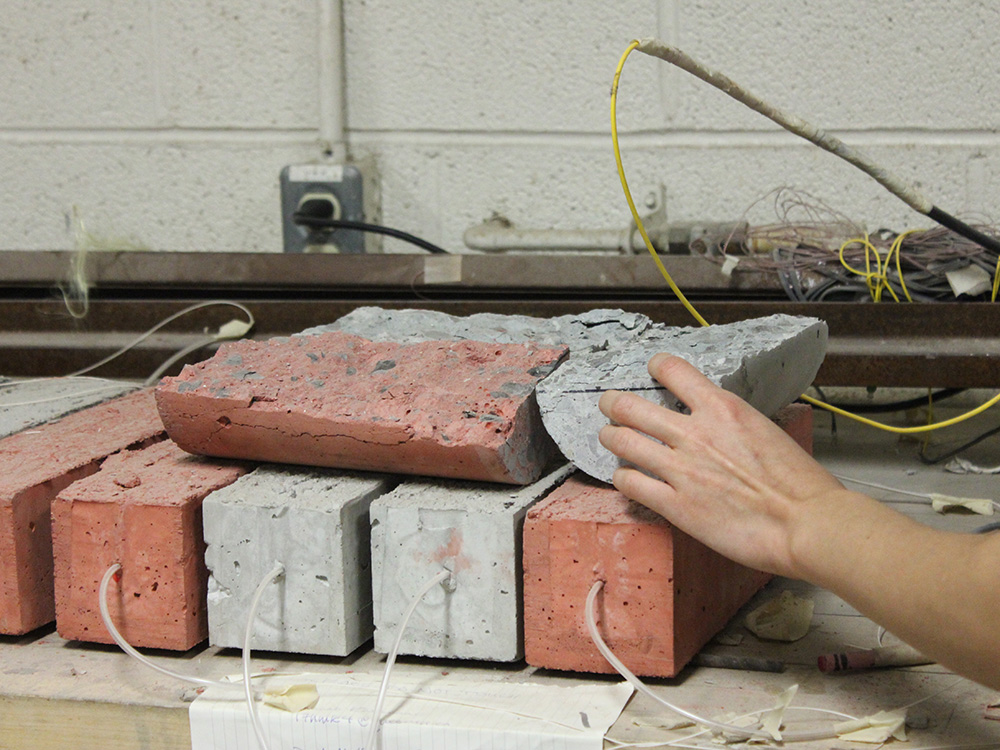 Developing strategies that put sustainability at the forefront of design is one of the key goals of KPMB LAB. Most recently, Geoffrey Turnbull, KPMB's Director of Innovation, is leading  the firm's team in an international research partnership  with Queen's University, the University of Toronto and the University of Cambridge, to determine strategies to reduce concrete's carbon footprint in construction and engineering projects.
The initiative, helmed by Professor Hoult with Josh Woods at Queen's, Evan Bentz at the University of Toronto, and John Orr at the Department of Engineering at the University of Cambridge, also integrates a number of industry partners, including KPMB Architects, Arup,  Aecon, and Lafarge, who are invested in making their technology and processes more sustainable.
"We are at the beginning of a once-a-generation re-thinking and re-tooling of our industry. To dramatically reduce our collective carbon footprint, we need to shift our thinking on every aspect of how buildings are made, and we need to invest in and leverage the latest scientific research to develop innovative, cost-efficient solutions," remarked Geoffrey Turnbull.
The research focus for this project optimizes existing technologies, and therefore, has the potential to reduce emissions in the short term which is what makes this such an impactful opportunity. The majority of the research will be done in the Queen's Civil Engineering labs in Kingston. The team is testing various approaches including shape optimization and functionally graded concrete.